At PANA, our team consists of experienced, compassionate pediatricians and friendly nurturing staff members. We take pride in giving our young patients personalized pediatric care. All of our pediatricians are highly educated, Board Certified, professionals who have undergone specialized academic and clinical training in pediatrics. We maintain a high level of expertise through continuing education in order to provide the most up-to-date care for our young patients. At PANA, we believe in a team approach to your child's health and well-being, so all of our doctors collaborate with parents to provide the highest level of care.
---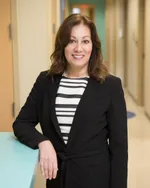 Lori Desoutter, MD, FAAP
Dr. Desoutter has been practicing pediatrics in Atlanta since 1995. She moved from her hometown in upstate New York to attend Emory University for college where she graduated with High Honors in Biology as well as a Phi Beta Kappa distinction. She then successfully completed Emory Medical School in 1992 and the Emory Pediatrics Residency Program. After working in a primary care group for one year, Dr. Desoutter found her home at Pediatric Associates of North Atlanta.
Dr. Desoutter is board certified in pediatrics and is a Fellow of the American Academy of Pediatrics. Dr. Desoutter led PANA's participation in a national clinical asthma study, has served on The Children's Clinical Network Quality Management work group and continues to be an active member of the Kid's Health First Quality Management Committee, which creates and updates clinical guidelines for Atlanta pediatricians. She enjoys all aspects of pediatric care, and has a special interest in newborns, developmental delays, autism spectrum disorder and ADD/ADHD. Dr. Desoutter and her husband have two sons and she enjoys time with family and traveling. Dr. Desoutter was named one of Atlanta's Top Doctors in 2017, 2018, 2019, 2020, 2021 and 2022.
---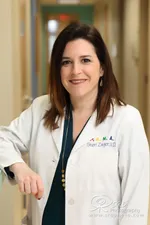 Sheri Zager, MD, FAAP
Dr. Zager received her undergraduate degree at Emory University in 1993, and her medical degree at Temple University Medical School in 1997. She then returned to Emory for her pediatric residency training. During her training she was selected by her peers as a Chief Resident. After completing her residency she was selected by the Emory faculty to serve as an Assistant Program Director for the Pediatric Residency Training Program. She joined Pediatric Associates of North Atlanta in 2001. "Dr. Z.", as her patients like to call her, was named one of Atlanta's Top Doctors in 2016, 2017, 2018, 2019, 2020, 2021 and 2022.
Dr. Zager is board certified and is a Fellow of the American Academy of Pediatrics. She is a member of the Medical Education Committee for Children's Healthcare of Atlanta, where she helps plan continuing medical education events for pediatric providers. She has served on the Quality Improvement committee for Northside Hospital, as well as the Quality Utilization Committee for Kids Health First. Dr. Zager has a special interest in children with food and environmental allergies, asthma, dermatologic problems, and developmental delays. She enjoys spending time with her husband, children and dogs.
---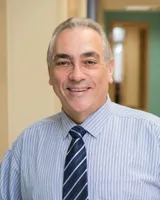 Julian Gorvy, MD, FAAP
Originally from South Africa, Dr. Gorvy obtained his MD and his first pediatric degree in Johannesburg. For two years he remained a member of the medical school faculty, with extensive clinical and teaching responsibilities in general pediatrics and neonatology. He was in private practice for eight years before coming to the United States with his wife and three children.
In Atlanta Dr. Gorvy spent two years with the Emory Residency Program. He joined PANA in 2003. He is board certified in Pediatrics, and a Fellow of the American Academy of Pediatrics. He has served in the Quality Utilization Committee with Kid's Health First. He enjoys working with children of all ages and has a strong interest in the management of children and teens with Attention Deficit Disorder, asthma and allergic conditions.
---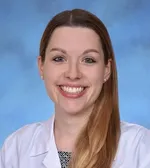 Rachel Knuth, MD, FAAP
Dr. Knuth received her Bachelor of Science in biology at The University of Scranton, and her Doctor of Medicine at Sidney Kimmel Medical College (formerly Jefferson Medical College) in Philadelphia. She completed residency training at Inova Children's Hospital in Northern Virginia, before relocating with her husband and dog to Atlanta, a couple of years ago. Dr. Knuth was practicing in pediatrics, before settling in at PANA in 2022.
Dr. Knuth is board certified in pediatrics and is a Fellow of the American Academy of Pediatrics. She enjoys taking care of children of all ages & stages, but has special interest in newborns, childhood safety, and mental health issues (especially ADHD, depression, & anxiety). She completed the REACH program certification in mental health disorders for primary care providers. She is also passionate about community health and advocacy. In her spare time, Dr. Knuth enjoys cycling and spending time with her husband and dog.
---
Lauren Levy, MD, FAAP, IBCLC
Dr. Levy is an Atlanta native, having grown up in Tucker, Georgia. She graduated from Georgia Tech with a Bachelor's degree in Biology, and then attended the Sackler School of Medicine at Tel Aviv University in Israel where she earned her medical degree. Dr. Levy returned to the United States where she completed her pediatrics residency at Emory University in 2015. She is board certified in Pediatrics and is a Fellow of the American Academy of Pediatrics.

After residency, Dr Levy worked in the emergency rooms at Children's Healthcare of Atlanta for six years, and for the last two years she has been working at a pediatric private practice. Dr. Levy has found a passion for breast feeding medicine and became an International Board Certified Lactation Consultant in 2021. She enjoys helping new moms navigate the intricacies of breast feeding, and treats a wide range of breast pathologies which can affect breastfeeding success.
In her free time, Dr. Levy enjoys traveling, being outdoors, reading, and spending time with her husband and two beautiful girls.
---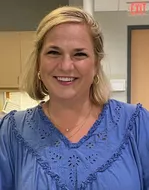 Kari Vance, NP-C
Kari is a board certified nurse practitioner with thirteen years of clinical experience as a pediatric nurse practitioner. Born and raised in Mississippi, she went to Vanderbilt University in Nashville, Tennessee, where she received both her undergraduate and master's degrees in their nursing program. Kari also speaks fluent Spanish within the medical setting.
Kari is passionate about providing excellent care for children of any age, but loves caring for newborns and providing lactation education for new mothers. She also has special interests in treating patients with allergies and asthma. Kari and her husband have three young daughters and they enjoy attending live music events plus exploring the outdoors together.